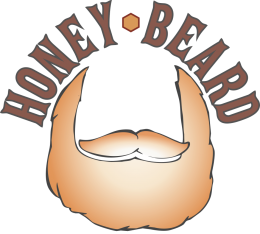 Our Raw Scottish Spring Honey is a low volume, rare and exquisite honey that gives the best start to the honey season.
The bee hives are spread across the countryside from the south of Glasgow, through Dumfries and Galloway and the Scottish Borders.
ABOUT US
The story of honeybeard is a short one, we aim to bring raw honey directly from the beekeepers directly to the consumer, bypassing the stockholder, the bottler, the wholesaler and the distributor. 
The beekeepers we deal with are the ones who touch the bees, we like the shortest path possible between the bees and the jar. We select the best beekeepers, those who are faithful to the old school traditional beekeeping techniques rather than industrial methods. We like the honey to be as close as possible to old school honey while using the modern techniques of health and safety.
If you want a premium, quality product, you have come to the right place.